"Angel Hugs with Jo" is a small intimate group reading held at Heartfelt Angel Connections 90 Rockland St Hanover MA.
These intimate group reading sessions will be limited to only 20 people hearing messages of love and guidance from their deceased loved ones in spirit.
Doors open at 630pm. Come get a seat, get comfy and have a complimentary refreshment. Jo will start promptly at 7pm and end at 830pm.
Price $30 per person OR purchase 4 or more tickets and pay $25 per person. Pre registration is required as seating is limited. A two dollar processing fee is added to all PayPal purchases.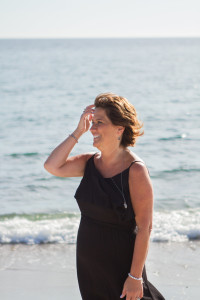 Angel Hugs with Jo ~ Jan 2, 2018 Tickets Available… Great xmas gifts!
To register/pay for Tuesday, January 2, 2018 Angel Hugs with Jo Event
~ Please click below.
Purchasing 1, 2 or 3 tickets ……. $30 per person

Purchasing 4 or more tickets…… $25 per person

Please Note~Group Readings do not guarantee that each person will receive an individual reading. Jo does her best to get to everyone in the group but Spirit is in charge. Thank you for understanding.
All sales are final. No refunds. I look forward to seeing you! Angel hugs, Jo xoxo
Testimonials from previous Angel Hugs with Jo:
"Hi Jo…I want to thank you for a wonderful reading tonight! I was hoping to hear from my mom and my comedian dad shows up and others too! You never know who may show up if you stay open to receiving!!
I loved your energy tonight!"   ~ LL 11/17
"Dear Jo, I was at your group reading last night and it gave me such peace. I just booked a private session and can not wait for our time together one on one! You uplift me! Thank you for all you do…… you certainly are an earth angel!" ~ JC 11/17
"Best group reading I have ever been too! Jo is truly gifted!" ~ KM 11/17
"Hi Jo, Thank you so much for a very enjoyable evening. Your space is so comfy and you make everyone feel so at home. You are an amazing person and truly a gifted medium!" ~ MM 9/17
"Thank you so much. My Angels truly shined tonight." ~ JB 12/16
"What a great night…. hope you get some rest , I am still blown away by your talent." ~ JS 10/16
 "Dear Jo, Thank you for the session you held last Thursday night. There certainly was a lot of healing going on that night! My sister and I chatted all the way home about the events of the night. We were energized and pleased that so many were helped through your gifts. We loved our nice cozy visit we had with our father "Frank" that you mentioned by name. Everything happens for a reason and I was there with you for a reason. I am still soaring high from your energy and validations. Thanks again. Love and light," ~ BT 2016
"Hi Jo! All I can say Is WOW! You are just amazing! You told me things that no one would ever had known. I now no that my Dad is at peace and is always with me and my kids. Thank you so much. I will be in for a private reading soon! I can not wait to hear more. Thank you from the bottom of my heart." ~ JM 201
 "Good morning Jo, I just wanted to thank you for the reading last evening. I  have gone to these type of readings in groups before and have been read but never like I was with you! Jo, your gift is over the top amazing! My heart is so full today. Thank you" ~ SN 2016