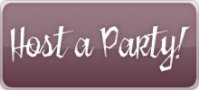 Looking for a fun girl's night out? Host an Angel/Medium/Psychic Party in your home.
Group Reading Party ~Jo comes to your home and your  friends/family gather and sit together in the same mediumship reading hearing messages from their loved ones in spirit. (Readings are done in a group setting not individually).
2 hour Group Reading Party Price is a flat rate of $425 for up too 10 people, if over 10 people, price is $40 per person. 
Please note~Group Readings do not guarantee that each person will receive an individual reading.  Jo does her best to get to everyone in the group but Spirit is in charge.
The Pricing above is based on a distance up to 20 miles from Hanover, MA. For further distance, please call for pricing.  There is a $50 non-refundable deposit at the time your party is booked. This deposit will be used towards final payment. I ask hostess to collect payment from her guests due the night of the party.
All hostess have the opportunity to receive a $50 gift certificate, ask me how.
Please contact Jo for dates available, to book your party and any additional questions.
jo@heartfeltangel.com or call 781-738-4400. I look forward to hearing from you 🙂
Home Party Testimonials
"Just wanted to say thank you for delivering all those wonderful messages last night at Siobhan's party.  Again Thank you for a wonderfully emotional night."~ Alyson 2/18
"Had a home party with Jo and was very impressed and with her detail and accuracy. We all had a lot of fun and were happy to have received so much information from our loved ones." ~ Amanda 11/17
"We just had a home party with Jo and she was amazing! Highly recommended!" ~ Danielle 11/17
"Thank you Jo for an amazing night! If you are looking to host a home Medium Party, I highly recommend  Jo.  She has an amazing gift. She will blow you away! I will be booking another party." ~ Paula 10/17
"Hi Jo, Thank you so much for last night. You were amazing!" ~ Donna 10/17
"Hey Jo, Thank you for Saturday night. The sense of peace and closure I got was amazing." ~ Elyse 9/17
"Hi Jo, Thank you! It was an amazing experience for everyone and provided such comfort to us. Thanks again!" ~ Jen 9/17
"Hi Jo, I want to thank you so much for last nights reading at Robin's home party. I hope to see you again. You are such an amazing person and truly have a special gift! Thank you!" ~ Michelle 6/17
"Jo came to my house for a party this past week. Everyone had a great experience. All ten of us had people come through. Some friends have even booked private readings with her since the party. I highly recommend Jo!" ~Kate 4/17
"Thank you Jo for coming to my home for a medium party. We all had a blast. If you are looking for a in-home party, Jo is recommended!  I'll have another one this summer, so we can sit outside."  ~ Rosemary 4/17
"It was so uplifting to be a part of, and a witness to, so many messages from loved ones  – even a pet!" ~ Lisa 2/17
"Thank you so much for last night! Friends were so amazed at how accurate you are." ~ Sheila 2/17
"Hi Jo, Thanks again! Everyone raved about you!" ~ KP 1/17
"Thank you Jo so much for last night. We loved our time spent with you. To hear you speak of our loved ones by name and the way you captured their personalities was amazing……………….I think about it and I get my goosebumps back. Thank you!" ~ Jenn 12/16
"Jo recently came to my house to do angel card/mediumship readings for some very special people in my life. Her connection to spirit always astounds me. The night was filled with a ton of love, healing, and laughter. I highly recommend having her do a house party for you and some friends." ~Ali 11/16
"Hello, Just want to say everyone loved you! Got a ton of texts today saying how great you were!!! Thanks again!" ~ Shelley 8/16
"Hi Jo, I met you last week at Sara's party. It was my first time having a reading, and was so happy to connect with my daughter. I just want to thank you again, it meant so much to know she is with me always!" ~ Sincerely, Karen 5/16
"Had a house party with Jo over the weekend everyone loved it!! Jo is the best!" ~ Cathy 2/16
"Hi Jo, I can't thank you enough for doing our Angel Party last night. Everyone had a great time. They pretty much said that they want to go back for an hour reading. I know I will be contacting you again soon. Thanks again!" ~ Susan
"
Hi Joanne, thank you so much for all your readings.  Everyone had such a good time and said they were amazed." ~ Emmie "Jo, I just wanted to say thanks for a great night.  You were fabulous.  What a precious gift you have." ~ Jane "Thank you so much Joanne for a fantastic night.  You have a great gift and I am so glad to have met you!" ~ Jessica "Hi Jo, Just want to say thanks again for bringing your special gift to my home.  I received what I needed. Feeling at peace today." ~ Alisa